Specifically students communities having discussion that Who Will Win Election 2013 In Pakistan now a days. So for this purpose here we provides you an overview of each and every aspects of Elections 2013. The most curious questions raised among these communities is Who Will Win Election??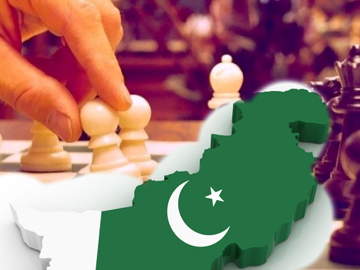 Found on 14th august 1947 The Islamic Republic of Pakistan was declared to be a democratic state. So far the history tells us that democracy in Pakistan has suffered at the hands of dictators and martial law. Last government is the first one to complete its five year tenure under democracy. With the upcoming elections an excitement is rising in the whole nation. The hope that Pakistan can be enlisted in the developed nations rises in citizens. The country with the population of almost 180 million and a nuclear power but still considered as the failed state in the world. Why is this so? Can Pakistan retreat itself and become a developed country? These questions arise in the mind of every citizen who sees terrorism, lawlessness, poverty and hunger. Whoever will win elections 2013 will bring answers to all these questions.
The strong contenders for winning elections 2013 are PPP, PTI, PML-N, PML-Q, MQM and JamatIslami.
Pakistan People's Party(PPP) is the ruling party of Pakistan and is led by co-chairman Asif Ali Zardari. Their rule is badly criticized as nation was deprived of many basic facilities including the power crisis and rise in prices for many things of daily use. Peoples party who won last elections by winning a total of 131 seats i.e. 35.3 %. The party has previously won elections in 1970 and 1977 under Zulfikar Ali Bhutto's leadership and later by his daughter Benazir Bhutto in 1988 and 1993. Although they are not considered favorites when it comes to predicting that who will win elections 2013 they still have many Bhutto lovers and have a party affiliation advantage. Peoples party has lost many of its old famous workers but still cannot be taken a weak contender for elections 2013.
Pakistan Muslim League- Nawaz is the second largest party after PPP. Led by Nawaz Sharif it has won two elections in past in 1990 and 1996 but unfortunately couldn't complete its five year tenure both time. PML-N stood second in last elections with 91 seats i.e. 26.6 % of the total. Getting only Punjab government it has brought some development especially in main cities and also opening up many schemes time to time has satisfied many people. It is considered to be a very strong contender for elections 2013. Many predictions for 2013 elections go in favor of Pakistan Muslim League Nawaz.
Pakistan Tehreek Insaaf was founded on 25th April 1996 by Imran Khan a cricketer turned politician. PTI didn't got much fame in its early stages and took a lot of time till people started considering it a competitive party. In 2008 election PTI didn't participate due to boycott. The year 2011-2012 gave PTI a boost in status and fan following as it targeted the youth of Pakistan and successfully got great response from them. Surely PTI would have been the no1 contenders for 2013 elections if only literate part of population were to cast votes. PTI is not that famous in rural areas which generate more than 60% of total votes to be casted. PTI is predicted to bring surprise turn in the results of elections 2013.
Not a hot favorite party but a strong supporting party Pakistan Muslim League- Quaid has ruled the country in the era of Parvaiz Musharraf. It was formed when the leader of PML-N and prime minister Mian Nawaz Sharif was forced to leave country. Although the party has lost many main personalities but still party has popularity in some rural areas and can win a part of seats to be in a good position.
Muttahida Qaumi Movement generally known as MQM is led by Altaf Hussain who is running the party from London. MQM is infamous for its frequent involvement in terrorist activities although its leaders routinely deny all such accusations.
According to the consolidated findings of the survey conducted on the basis of voting intentions by IRI and Gallup Pakistan respectively during the past 3 months, PML-N is the front runner for the upcoming general elections with an average national score of 37%. Pakistan People's Party (PPP) and Pakistan Tehreek-e-Insaf (PTI) share second slot in the survey with a national level score of 16 %.In its latest report for February 2013, Gallup Pakistan has divided the electorate in 11 territories and shown PML-N as a leading party in five of them while PTI is front runner in 1 electoral territory (where it shares it with PML-N). PPP has been shown as a leading political party for elections 2013 in 2 territories; MQM in 1; Awami National Party (ANP) in 1; and Jamiat Ulema-e-Islam-Fazl (JUI-F)/Muttahida Majlis-e-Ammal (MMA) in 1 territory.
Another main factor that who will win elections 2013 and rule Pakistan depends on the alliance of parties. Currently PPP is expected to make alliance with PML-Q and MQM which if formed will become quite strong contenders for ruling Pakistan. PML-N could form alliance with BNP, JWP and PML-F while PTI could be combined with BNAP. Even after alliance PML-N is the party predicted to dominate elections 2013 and next ruling government is predicted to be formed by Sharif Brothers. So still readers of this detailed discussion may have an opposite and different frame of thinking and can also share with us through comment section as given below..This page is purely creates for Students so answer should not includes vulgar language.