Well we all know that with the passage of time the medical education is gaining out to be one of the most famous and well known in millions of students. There is huge amount of private and Government based medical universities that have been set in every single hook and corner of the Pakistan. Each one of the educational center has been trying up the level best efforts in sharing with the best and finest educational services in terms of medical education. For studying the medical education the student have to make sure that they build up their foundation from the time of school. Afterwards they have to study the FSC in the intermediate level. Soon after the finishing of the FSC all the students have to pass through the entry test of all the medical universities that is conducted by Medical Dental Council. Each one of the university has their own merit for giving admission to the students. There are special seats that are reserved for the students who are coming from other regions and districts.
Top Private Medical Colleges In Lahore List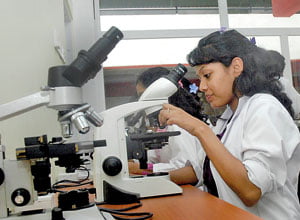 Top Private Medical Colleges In Lahore:
CMH Lahore Medical College, Lahore
FMH College of Medical and Dentistry Lahore
Shalamar Medical and Dental College Lahore
Akhtar Saeed Medical and Dental College Lahore
Sharif Medical and Dental College Lahore
Avicenna Medical College Lahore
Lahore Medical and Dental College
Rashid Latif Medical College
Centrak Parks Medical College
Amna Anayat Medical College
Well there are majority of the students who are not able to pay the huge amount of fees of the private based educational institutions and this is the main reason that majority of the students get closer to the Government based educational institutions. Hence there are many other private based educational institutions as well who are all involved in showing out the best educational services in terms of the medical category. You can get all the details about these institutions from visiting these webpage. Through this webpage you can find yourself closer to the both the private and Government based educational centers.
Well we hope that by the way of this post all the readers must have learnt enough information about the private based medical colleges in Lahore!