Let's talk about the Effect Of Part-Time Jobs For Students. Presently students not only in Pakistan but in the entire world are preferring to be employed as they are studies are being progressed. This means that they are willing to do any job as part time while they are not restricted by their education. The main aim behind this mindset is to support them financially.
If we talk about this concept it is most visible in the Western world where students are being made independent at very young ages that states that their expenditure will no more the liability of their parents, and so they are on their own. Students who are doing part time jobs have various significant impacts on the students which include both positive and negative impacts.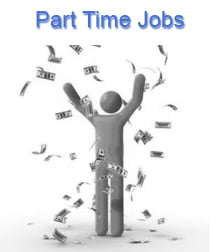 Here are few points highlighted under this regard;
Positive Effects of Part-Time Jobs:
The major positive effect of this is that the students become independent and they become mature as they are now self-earning in their lives.
It gives immense moral boost to the students as they are now confident that they will be appreciated in the market as they will be provided with a much better job opportunity once they will complete their education.
During a part time jobs the students become highly concerned regarding the time management and this enables them to learn one of the most crucial and difficult art of managing the time, because managing and maintain the part time job as well as the education and their considerations is a difficult task and once the student is capable of managing them properly and simultaneously than this becomes the key to their success.
Negative Effects of Part-Time Jobs:
The very core negative impact of the part time job is that the students are not able to give proper concentration to both their education as well as their jobs which ultimately reduces their performances in both the sections. The students are unable to do well in their exams and even they are unable to perform exceptionally well in their jobs.
The students who are doing part time jobs have often complaints regarding their health issues, as they are commonly involved in several recurring diseased. The main reason for this is that they are unable to give their body the proper rest and even proper nourishment.
The students who are doing part time jobs are even the victim of psychological problems which includes hypo tension and headaches. This majorly because the stress level becomes so major at a very young age that the mental as well as the physical health of the students is being adversely affected.