Social Networking effects On Students on both ends. Social networking is one major constituent which is very much helpful and beneficial for the development of the personality of the students, but one thing should must be taken under consideration which is that the social networking should be in a positive direction and should also be productive because if the social networking will be of no good use then it will be just the source of wastage of time.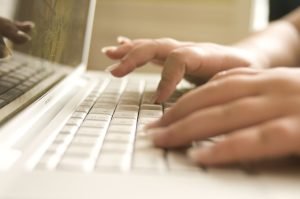 The social networking means that the interaction of the students with other people which might include the friends, colleagues, age group members, and even professional people. Social networking has various effects on the students which comprises of both positive and negative effects which are as follows;
Positive Effect:
By interacting with the people the students are able to get aware regarding their experiences and their perceptions which might be beneficial for the student.
The social interaction with the professional people will give the overview of the practical life and also will be able to develop the references which might be beneficial for them in acquiring and in search of jobs in the future.
By getting the exposure in the social networking the students will be able to increase their awareness and their information regarding the various topics including the current affairs and advancement and modernization of technology, which will be helpful in improving the knowledge.
Social interactions will give the best opportunity to the student to eliminate his weaknesses as he or she could be the part of such interactions in which those topics are being discussed freely and without any hesitations in which he or she might be poor or week, so it will provide the learning platform for the student to rectify their weaknesses as early as possible.
Negative Effects:
A social gathering in which the people are having bad habits will be very much dangerous for the students because at that time they are not wise enough to differentiate the good and the bad and that might indulge them in the bad and unhealthy activities including smoking, theft and addiction to drugs.
Social networking also gives an increase in the cases between the opposite sexes because getting into the conversation which becomes unethical in such social interactions can prove to be very much problematic.
Social networking which is of no good use will be the source of wasting time and resources and that might have the adverse e effect on the educational performance of the student and will endanger his or her careers.