Interviews are the most important constituent in the process of acquiring any particular Job; no individual can get the job until or unless he or she does not goes through the Job Interview. It is the interview which determines that whether the applicant is capable enough or not for the respective vacancy. For that very reason it is very much crucial that the applicant or the interviewee should be well prepared and for the interview and should not appear in the interview as dumb head and un-prepared.
Job Interview Tips For Students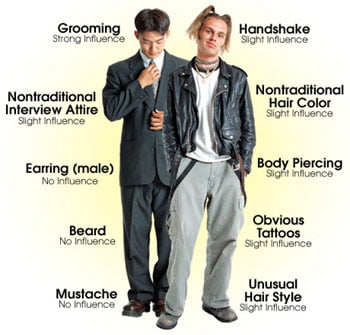 There are several tips for the individuals so that they should not make any mistake or blunder which might cost them the job itself. The first part is that always be on time. Make sure that the interviewee must be present at the interview venue before time, because it is good to wait him rather than making the employer wait, which will portray a negative impact. Punctuality is the basic and core responsibility of the interviewee which the interviewer examines and hopes for.
The second most significant tip for the students regarding the interview is the dressing, always be dressed up in a respectable manner and as per the requirement of the job. If the job is of casual form which might include a physical instructor or even any designer or architect this might not affect the dressing of the candidate so the interviewee can be dressed in causal form but if the job is of any formal format than the dressing must be very much formal. The color combinations must be very much light and should be complimenting each other, this is because the interviewer judge the interviewee as he proceeds in the room through his appearance.
The interviewee should not shake hand with the employer but should just say the greetings and wait for him to give the permission for sitting. Always sit on the nearest chair and then comes the postures. Never show that you are confused that might be indicated through your physical gestures that might include tapping of feet and shaking of hands. The eye contact should be direct with the interviewer and don't hang your vision here and there because this also indicates that the candidate is feeling the pressure.
One of the very much important questions is of the salary. Never ever ask for your desired salary or never initiate this question. Always wait for the interviewer to come on this point and then make the negotiation. Another factor should be taken under consideration is that never ask for the salary below the salary bracket in the market because this will determine that you are highly in need and desperate for the job and even don't impose a higher salary bracket which is being offered in the market as it will annoy the employer. These are the few tips which should be kept in mind for the students while appearing in their job interview.