How To Write An Application For Job In Pakistan
If you are planning to find some job in Pakistan then you have to make sure that you have made your resume attractive looking for others. Resume as known by the name of "CV" plays one of the major roles in making yourself impressive looking for others. We can say that resume is one of the best ways through which you can bring up your communication skills and confidence height in front of other people. When you are applying for the job then you should give 80% of the attention on the job application or resume presentation. If your resume is eye catching then there are almost 50% chances that your job is confirm. Rest of the 50% will be counting your confidence and trust on your abilities.
Following are some of the main steps that you have to keep in mind while writing the application for job in Pakistan:
How To Write An Application For Job In Pakistan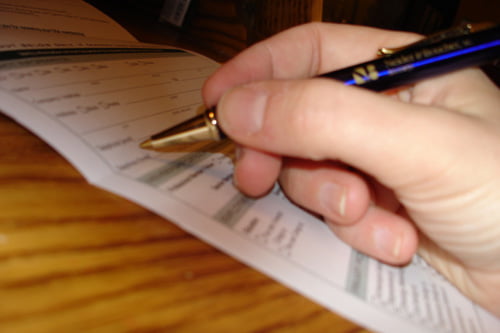 Steps To Write An Application For Job In Pakistan:
In the very beginning you have to give away your introduction such as name, father name and what you are doing.
In the second step or you can say second paragraph you have to mark out the position of the post for which you are applying in the company.
Thirdly you should share up your interest and experiences from respect to the particular job. For example if you are applying for the data entry job then you should have all knowledge about the Microsoft system and power tools.
Fourthly, you have to mention away your education. Make sure that you are mentioning the education from the matriculation level and onwards. The entire information should be correct and based on the reality.
On the next you should be explaining out your extra skills that you have. You should be mentioning up some of your experiences as well or you can say achievements that you have gained in your so far educational career.
On the next you should explain out the desire that why do you want to be the part of this company and not any one else. Try to explain the qualities and good points of the company.
On the last you have to mention your contact details adding with email address, home address, home contact number and mobile number.
Follow these tips and make extraordinary looking job application right now!