Education is the utmost necessity of life and for the success of any nation. The education system of Pakistan is not as much strong and stable as of other developing countries all over the globe and that is one being reason for which Pakistan is still considered as developing nation even after 65 years of independence. The education system in Pakistan is being overlooked and monitored by the government's ministry of education on both the provincial and federal level. In the constitution of Pakistan under the Article 25-A, the ruling government is liable to provide free and quality and up to standard education to the students who fall in the age group 5 to 16 years. Pakistan is country which has its history divided in to two sections one is before the independence that is considered as the Indian Sub-continent and the second is after Independence which is called as of Pakistan.
Historical Background of Education in Pakistan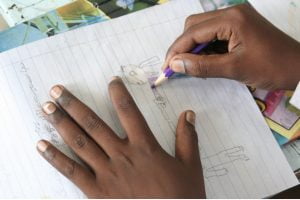 If we go through the traditional education system which is being adopted and portrayed in Pakistan is being initiated from Islam and Islamic Arabic culture which was being practices in Indian Subcontinent. The education reforms and the strategies which are being complied by the newly formed country had their footstep form the invasion and conquer of Mohammad Bin Qasim in Sindh in 712 AD. Another very crucial personality which has worked tirelessly for the education of Muslims of the subcontinent was Sir Syed Ahmed Khan (1817-1898). Sir Syed has crafted such tremendous educational reforms in which he encouraged all the Muslims to acquire modern education which they considered as un-Islamic.
Even after the Independence Mohammad Ali Jinnah followed the traditional foot step of Sir Syed Ahmed Khan and he also implemented the same curriculum and strategy when it comes to the educational reforms of Pakistan. This was one big reason that even after the independence Muslims f Pakistan were able to get proper education and quality as per the standards of British rule. The institutions of Sir Syed Ahmed khan were also being given high priorities and even after partition it was respected and many clones of such institutions were being formed all over the independent state.
After the independence Mohammad Ali Jinnah brought so many teachers, professors and consultants to Pakistan from India and England which through combined effort formed the curriculum and the teaching strategies. After so many years of independence the worth of education and its quality is getting disappeared and less concerned although many educational systems are being adopted which includes the National education system as well as the British education system.