The deputy mission of u.s.agency for international development (USAID) edward birgells,and the mukhtiar hussain soomro secretary of education on Tuesday signed a $4 million for the re-establishment of memorandum of understanding (MOU) and restoration of flood-affected schools in the umerkot,sanghar,mirpurkhas and tando Allahabad districts. Literacy Department & Education,in coordination with USAID,will categorize and priorities all the school will receive financial support and help under this MOU. the U.s agency for international Development (USAID) which program offered you people that is sindh basic education Program (SBEP) which is approved by the (ECNEc) Executive committee of national economic council.and that all programs execution will begin soon as soon.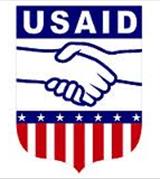 The education in Sindh this program is interested and likely to improve the quality and availability. US will provide fund of $155 million of the $165 millions SBEP program for best work. The opportunity to study under well-qualified teachers in environments favorable to learning. USAID's education program would provide for Pakistani children birgells said all this during the signing of the MOU.
Middle school and enrollment in primary school are repairing school will increase and brook student's for good future job prospects,Pakistan's economic development and is a best key element in building  a strong and good civil society and democracy,he added. During the 2011 floods strictly affected the southern districts of sindh.