Higher Education Commission (HEC) is an autonomous educational authority in Pakistan that is working to regulate and manage the higher level educational activities at university level. Every year after the performance and results of each HEC recognized university, the officials of HEC prepare a university ranking list that decides that which university was the best in its performance about studies and other activities. So this time you will get the HEC university ranking list 2017. This list will make it easier for you to choose and to elect the best university for you to take admission in undergraduate and post graduate programs. A private or public university that is recognized by the Higher Education Commission are always best and reliable to depart education and to manage a well equipped study mechanism under through a student can boost his her creating skills. So never miss your chance to take admission in a the top and the best hec ranking university those are given in the below given list.
HEC University Ranking 2017 List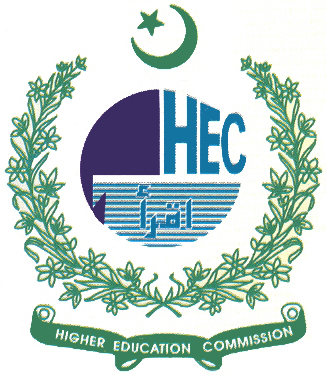 General Category
According to the Higher Education Commission HEC university ranking list 2017 which is recently issued by the commission' in the category of large scale general universities' National University of Sciences and Technology (NUST) Islamabad and in medium scale Quaid-e-Azam University Islamabad have secured the first positions so far.
Engineering & Technology Category
When we come to know about Engineering & Technology category' Pakistan Institute of Engineering and Applied Science Islamabad' University of Engineering and Technology Lahore' Ghulam Ishaq Khan Institute of Engineering and Technology Swabi are take top three places.
Business Education Category
The field is in trend is Business Education category and in this category Lahore University of Management Sciences(LUMS)' Institute of Business Administration(IBA) Karachi and Institute of Business Administration(IBA) Sukkur have topped the list.
Medical Category
The girl's favorite field is Medical and In Medicine category' Aga Khan University Karachi' University of Health Sciences Lahore and Dow University of Health Sciences Karachi have secured the top three places.
Agriculture and Veterinary Category
In Agriculture and Veterinary category top universities announced by Higher Education Commission include University of Agriculture Faisalabad and Pir Mehr Ali Shah Arid Agriculture University Rawalpindi.
In the end of my post about Higher Education Commission HEC university ranking list 2017 I suggest you to must choose a university that is affiliated by the HEC. There are various benefits for opting a university affiliated by the commission because it only in-list that university which has produced 100% results and their teaching faculty are also good and experienced. Which HEC recognized university from our HEC university ranking list you choose for your further studies.