UHS will take Medical & Dental Colleges MBBS & BDS entry Test on 22 September 2013 as per Vice Chancellor of Lahore University of Health Sciences Lahore Naveed Qamar said. This year University will take admission entry Test 2013 as combined. This entry Test will be on 22 September 2013 On Sunday. This MCAT Test 2013 will be held in about 12 cities of Punjab Province concurrently including Lahore, Faisalabad, Multan, Rawalpindi, Bahawalpur, Gujrat, Gujranwala, Sargodha, Sahiwal, Dera Ghazi Khan, Rahim Yar Khan and Hassan Abdal.
He said this statement when he was addressing with introductory seminar of MCAT test 2013 at Allama Iqbal Medical College Lahore. This seminar attends by bulk of students and their parents as well. Profe. Naveed also said that MBBS,BDS entrance Test 2013 will be starts on 9:00 AM sharp and ends on 11:30 AM Inshallah. After this Some Aptitude test will be there in the same Test center and students have to fill up Feedback form and mind it that for this whole process students are allowed to take 30 minutes extra.
UHS MBBS & BDS Entry Test 2013
Note: The centres shall be sealed/closed at 08:15 A.M., and nobody shall be allowed to enter the examination centre after that. All candidates are advised to identify exact location of their centres a day earlier. DO NOT FORGET TO BRING YOUR ADMITTANCE CARD WITH YOU.
Roll number-wise distribution of candidates at each center

UHS Will Take Medical & Dental Colleges Entrance Test On Sept 22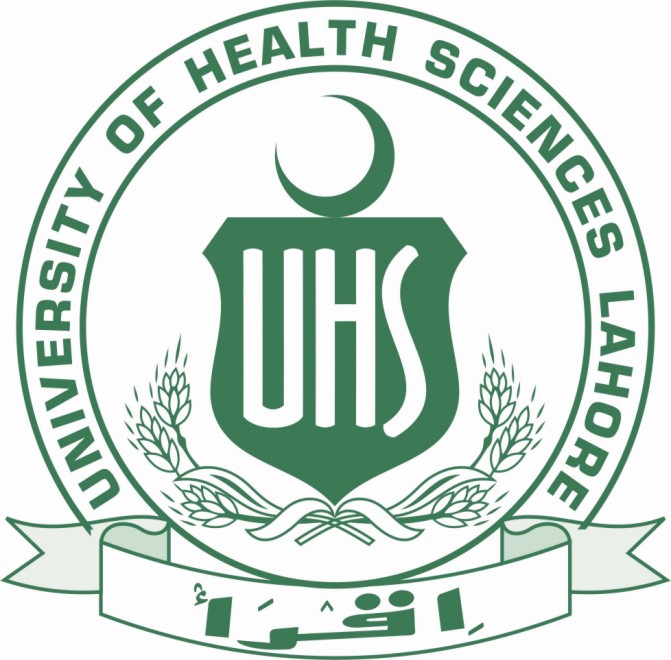 Vice Chancellor of University of Health sciences also said that feedback will have no marks. MCAT entry test is consists of 200 Questions as whole. In those 200 questions about 44 questions will be about Physics, 58 questions about Chemistry, 30 Questions about English and 88 Questions will be about Biology indeed. Each question having equal 5 marks actually. as every year UHS will also set the criteria of Negative Marking in this MCAT Test 2013. every wrong answer candidate have to lose one mark from total 5 marks. He also said that Pakistan Medical and Dental College having their own rules & regulations for the eligibility of Medical entrance test.
According to those rules PMDC said that every candidate have to pass the Intermediate exams 2013 with at least 60% marks. As we all know that BISE Lahore Board Inter Part 2 Result is not declare yet and students have short time for the application submission which is first Week of September actually than students have to generate at least a authorized document which shows that this Student will be pass the Inter Part 2 exams with 60% marks at least and this document can be issued from his/her University or college.
MCAT 2013 Admission forms will be available from UHS and any other government Medical College from August 2013. Admission form and required documents as mentioned in admission form is compulsory to reach in UHS office First Week Of September 2013. He also said that fort Open Merit seats candidate have to generate Islamic domicile in any case. According to PMDC rules & Regulations MBBS & BDS entrance test have weight age of 50%, FSC marks having weight age of 40% and at last Matric Class weight age is just 10% so far. Prof. Naveed qamar also said that Students should not exchanged their Answer sheets with one another.
In such cases both students will be disqualified from Test at the spot. It is compulsory for candidates that they have to fill the printed circles with blue ink ballpoint. Pencil and Marker is not allowed to take in Test Centers.UHS MCAT Test 2013 Application Schedule is also announced by our platform recently In further information UHS and sekho.com.pk will issue Answer-key online here at Internet just after the MCAT 2013 Test so that students can make their own score. This Answer-key can also be found in the newspaper just after Medical Entrance test 2013 means newspapers of 23 September 2013.
Medical colleges' entrance test on Sept 22
So Students have to hard work for this year's Medical Entry Test 2013 so that they can perform well in any case. So this is whole speech of VC of UHS Lahore about UHS will Take Medical & Dental Colleges Entrance Test on 22 September 2013. If you are interested on getting the admission in Medical College and Universities and feels any query still in this MCAT entry Test 2013 than feel free to talk with us here at this Page through comment Section given below. Best of Luck for UHS MBBS & BDS Entry Test 2013!