It is mandatory for you to participate in University of Engineering & Technology, Lahore(Admissions Test to Masters / M.Phil Degree Program) that will be on December, 2014. UET Lahore starts admission Procedure and Applications are required for prescribed forms for admission to Masters/M.Phil. Degree Programs. All those who are employed and wants to grow up along with their Job shall need to provide a NO Objection Certificate (NOC) from their employer in current circumstances. Above all teaching will take place during regular morning hours along with this admission Notice. Actually Six faculties offer admission simultaneously. Admissions are open for Faculty of Electrical Engineering,Faculty of Civil Engineering,Mechanical Engineering,Architecture & Planning,Chemical,Mineral & Metallurgical Engineering as well as Faculty of Natural Sciences, Humanities and Islamic Studies.
Availability of prospectus 17-11-2014
Last date for receipt of applications against Admission is 1st December 2014
Holding of GAT by NTS Waiting for annoucement
UET Lahore Masters,MPhil Degree GAT Entry Test Result 2014-2015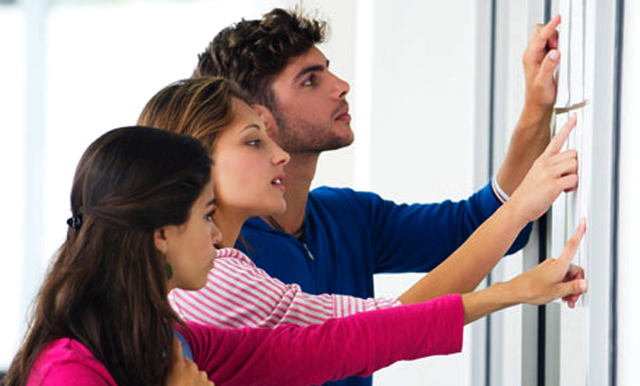 For Any Query about Admission Please Contact:
Convener Admission Committee
Ph. # (042) 99029216, 99029452
Eligibility Criteria

Why UET Lahore?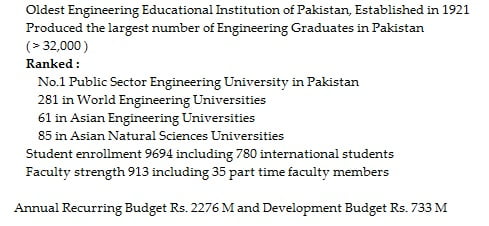 The Purpose of this writing is only to provide the required details students want to get before Actual Test Day as well as UET Lahore Masters,MPhil Degree GAT Entry Test Result will also be available here at this page after Test Day. Here you can get your Test as well as Answer Key of That Test. If you passed out this Test than you have to follow the further steps to get admission against UET Lahore Masters,MPhil Degree Program.
AVAILABILITY OF PROSPECTUS / APPLICATION FORMS
Application shall be filled online by logging on to Online Admission Form starting from 17-11-2014.
The printout of the filled application form with the paid bank challan (printed with the application) and completed as per instructions available in the prospectus shall be submitted to the respective Departments from 17-11-2014 to 01-12-2014 during working days (Fridays 8:00 a.m. to 12:00 noon, Mondays to Thursdays 8:00 a.m. to 2:00 p.m.). Incomplete applications shall not be entertained.
Procedure to submit Fee for Admission Application:
Application processing fee of Rs.800/- is to be deposited in the account number 01280005533303 with Habib Bank Limited through the bank challan available with the printout of the application. The prospectus can be had from the Admission Office after handing over Copy No.1 of the paid bank challan.
Note that if a candidate is applying in more than one department then needs to buy as many copies of the prospectus.
UET Lahore Masters,MPhil Degree Program Admission Schedule 2014
Availability of prospectus 17-11-2014

Last date for receipt of applications 01-12-2014
For Any Query about Admission Please Contact:
Convener Admission Committee
Ph. # (042) 99029216, 99029452