The Islamic Education,Scientific and Cultural Organization ISESCO has finally declares the name of this Year award and according to buzzed up name finally Dr.Tasawar Hayat(Pakistani Professor) awarded through this honor against his Contribution towards Mathematics Field in Pakistan. As prior information Tasawar Hayat was included in this award nominees and after this a recent news comes up that first prize of USD 5,000 along with certificate which also includes in those story of major contributions.This award will be finally handed to Professor in the 6th session of the Islamic Conference of Ministers of Higher Education and Scientific Research which will bee organized on 20th-21st November 2012 in Khartoum,Sudan.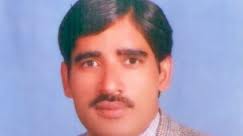 Their Contributions against Social and other solutions against their scientific and Technical Problems. ISESCO is always show its willingness to provides awards to Muslims Leaders as well as Muslims World actually. ISESCO awards related to Chemistry,Physics,Biology,Mathematics and Economics. This award given on the basis of provides the sufficient Research Material to these subjects as D. Tasawar does in Mathematics Field. Dr. Tasawar is an qualified Professor in the field of Mathematics and also a well reputed Professor at the Department of Mathematics Quaid -e-azam University Islamabad.
Higher Education Commission is always looking for such awards against their Contribution to Education Sector in Pakistan and Management aslo buzzed up that this award will raise the morale of HEC in Pakistan as well as at World Wide circumstances. These kinds of awards are basically also raise the point that Pakistan is now improving their quality of Education. This is an good news for those Foreign Schools,Universities,Business Schools who wants to get attached with Institutes in Pakistan. Share your Views about this news through Comment Section.