As the winter seasons gets started, women having dry skin take good care of it so that their face can look glowing and shiny. Dryness on the skin can cause to much hardness in skin and and weather has got much importance in changing the skin tone. Weather strongly effects on the skin and specially in winter, women face a lot of difficulty to take care of their skin at all.In that situation, females must get panic about their skin and take good care of it, sometimes skin dryness can lead to big skin problem if it is not controlled on time. According to the experts, the main cause of skin dryness is the the loss of Natural Moisture. In that situation of give precautions are not taken, wrinkles start appearing. So here you will get Winter Skin Care Homemade Tips in Urdu that can help you a lot. So there is nothing difficult to get rid form dry skin, if you follow the tips given in this article you must see the changes. Winter has a lovely weather indeed but for women it is not much good indeed because the skin of them gets dry in that season. But you do not have to worry anymore, if you are reading this post you will never face dryness in winter season.
Winter Skin Care Homemade Tips in Urdu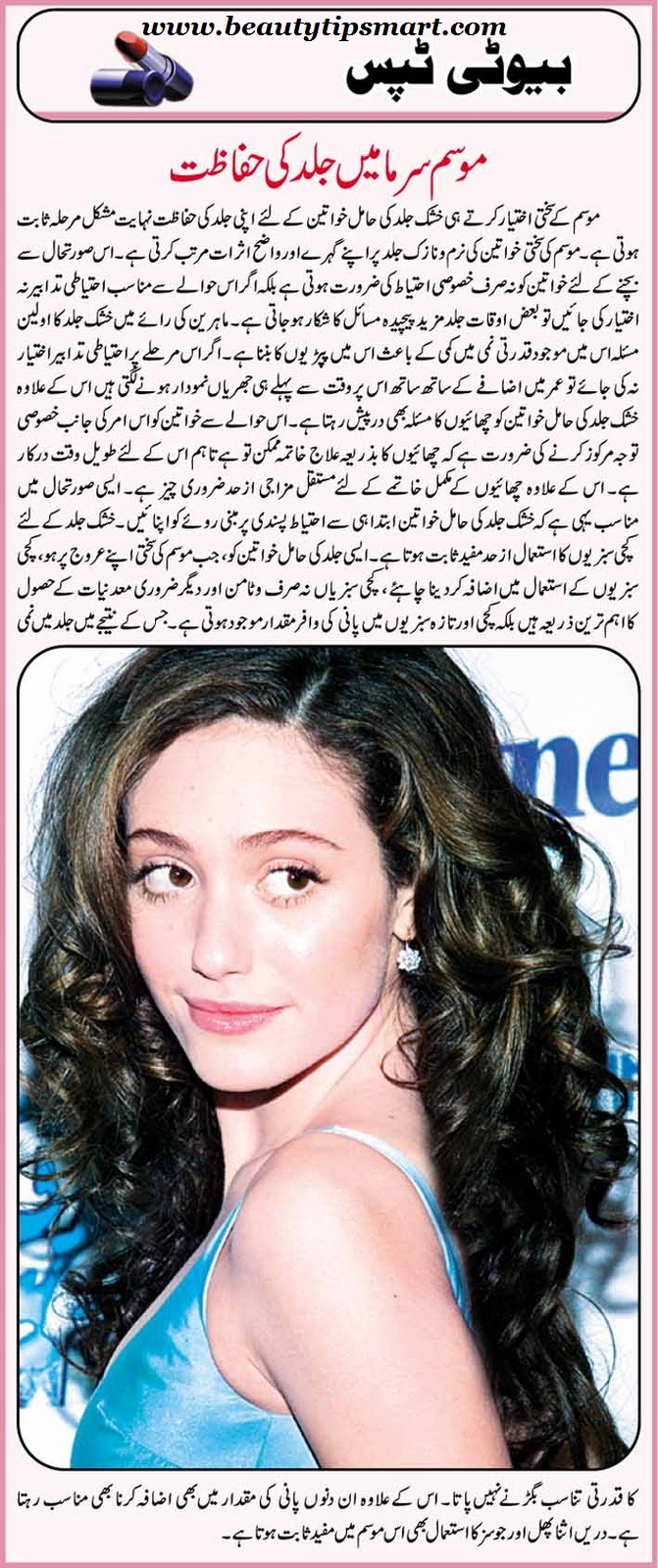 The most easy and natural tip is to use Raw vegetables, with using that you will get a huge change on your skin. Raw vegetables not only provides you vitamins, but it is the good way to get minerals. With the help of vegetables you will get sufficient amount of water that can moisture your skin enough and to reduce dryness form the skin. There are so many other ways to get rid form dry skin and have moisturized skin for the winter season , but the tip given before is one of the most effective and fruitful tip at all. You can get to know other latest beauty and health care tips by visiting this site on daily basis.