Yamaha YBR 125
The Yamaha YBR 125 is a modern invention for bachelors its shape and look is very awesome due to this reason its look heavy bike and most attractive bike. This New model of Yamaha Bike has good acceleration and top speed therefore the overall performance of YBR 125 on High Octane is better than the CG 125. When a person go for long journey on this bike he will not tired soon due to this comfortable seats and its dynamic look therefore does not cater its sound from any aspect. YBR 125 use less fuel for long journey because fuel economy of this bike better than the CG 125.
Honda CG 125 VS Yamaha YBR 125 Comparison Price And Specification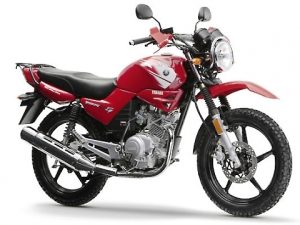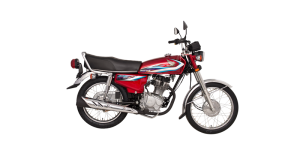 Honda CG 125
Honda CG 125  is the previous and oldest model of Motorcycle but its new Model are comes up and launched in the Market it has good acceleration and speed like YBR 125 but it has less attractive look than the Yamaha new invention due to this reason the purchasing demand of Yamaha YBR 125 increasing in the Motorcycle Market. Honda CG 125 has better and strong engine due to this while the time of starting it creates huge sound which causes the noise in environment. This Bike has comfortable and long seats three and four man can easily sit on this bike at once time. The fuel capacity of Honda CG 125 is very high because its engine is very strong and big due to this CG 125 use most and high fuel octane than the YBR 125.
| | | |
| --- | --- | --- |
| Specification | Honda CG 125 | Yamaha YBR 125 |
| Engine | 4-stroke OHV Cooled by air | 4-stroke air cooled, SOHC |
| Power | 125 | 125 |
| Fuel System | Carburetor | Carburetor |
| Gear | Has four (4) Gear | Has five (5) Gear |
| Break | 56.5 (49.5mm) | 54.0(54.0mm) |
| Weight | 99 kg | 114 kg |
| Fuel Capacity | 48km on supreme/ 60km per liter on high octane | 55 Km on hi octane/40 km on supreme per liter |
| Sitting Capacity | 2 | 1 |
| Price | PKR 102,900 | PKR 129,400 |
   Review
The people who are interested about the new invention of Yamaha YBR 125 are informed that there is no proper sitting seats on this bike because the shape of this bike looks heavy bike and only 1 person can easily sit on YBR 125. The Body shape of this bike is looks beautiful but people cannot sit their children on the tank of this bike which shape looks a stone of heel. But the Honda Cg 125 has comfortable seats 3 and 4 people can easily sits on this bike especially ladies can also sit on Honda Cg 125 so therefore it is best for Family and it is called family bike.