Applications are invited from prospective candidates for admission because University of Engineering and Technology Lahore is offering admissions 2015 for Distance Learning (DL) Program MSc. Candidates seeking admission in UET Lahore can get all the relevant information to this admission such as Salient Features of DL Program and much more about that admission. Application filling and submission process of DL Program in details can be checked. As we know that University of Engineering and Technology Lahore is a public research university located in Lahore, Punjab Pakistan. The university is noted as a being highly selective in term of admission as around 1800 students, out of 42500 applicants, were selected in the year of 2013. This highest ranking university was established in the year of 1921 it is one of the biggest institution of higher learning in the country and ranks among one of the top ten universities in engineering technology category by (HEC). In addition this university continuously secures its ranking among st top 300 Asian institution of science and technology by QS World University Ranking. The university also conducts Engineering College Admission Test (ECAT) every year in the province of Punjab. Admissions in this university are open for the year of 2015 for limited time after last date candidates will not be able to apply. Salient Features of DL Program are given below:
Salient Features of DL Program:
Eligibility Criteria:
Candidates must have done B.Sc with relevant major, 1st division (60% marks) form any HEC Recognized University. He/She must have minimum 50% score in admission test.
Th coursework will be delivers via internet, CD's, Instructional materials and fortnightly lectures. Research projects and laboratories will be carried out at main-campus by the respective departments.
Semester System of Examination will be followed.
There will be no difference in curriculum and examination papers and degree offered between on-campus and DL-students.
DL Program will allow students to maintain their jobs and responsibilities while advancing their education.
Schedule:
Last Date for Receipt of Application 

:

Monday 8 September, 2015
Display of First Merit List:

25 September, 2015
Date of test and Interview in Chemistry

:

15 September, 2015 (Monday) at 9:00 am
Date of test and Interview in Mathematics:

16 September, 2015 (Tuesday) at 9:00 am
Date of test and Interview in Phyics:

17 September, 2015 (Wednesdsay) at 9:00 am
UET Lahore Distance Learning (DL) Program MSc Admission 2015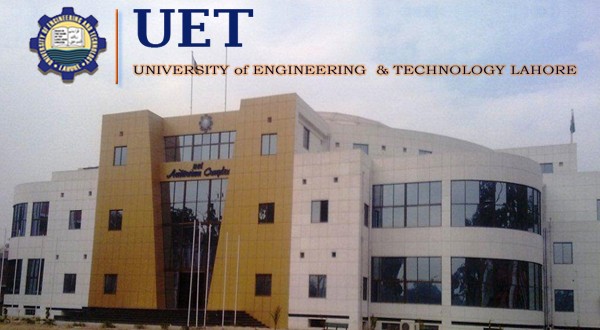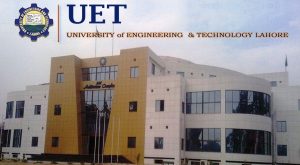 Merit Determination:
Merit shall be calculated by giving weightage of 60% to Academic, 25% to Test and 15% to interview, Application Processing fee of Rs 800 is to be deposited in the account No: 01280005533303 with Habib Bank Limited, UT Branch through bank Callahan available with the printout application. Last date for receipt of application is Monday 8 September, 2015 and display of first merit list will be on 25 September, 2015. Keep in touch with this site to get more latest admissions and further details of