AIOU spring, autumn semester admission dates & Schedule all details are available on this page you can get this through this page so read this all given information.  In ALOU University Admission Procedure Study is based on a modified semester system. The academic year is divided into two semesters namely spring and autumn. General education and functional courses are offered in each semester. Ph. D, M.Phil, M.Sc/MA and Teacher Education Programmes i.e. PTC, CT, B.Ed. , M. Ed. are announced once a year. Study period for each semester generally lasts 18 weeks, plus Two weeks for preparation for examination. Admissions are offered twice a year as given below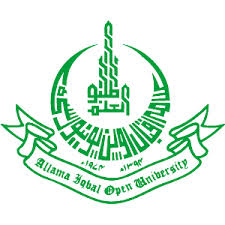 AIOU Spring, Autumn Semester Admission Dates & Schedule
 Opening Date

Semester
Date
Spring
February 01
Autumn
July 22
 Closing Date

Semester
Date
Spring
February 25
Autumn
August 16
AIOU Educational programs:
The University has introduced a wide range of undergraduate, graduate, Master's, M.Phil. and Doctoral programs. The University also offers basic functional courses for illiterates and semi-literates . These programs have given distinction to the University in relation to other educational institutions of Pakistan as it caters to the needs of all age groups and levels of education
Programmes
Ph.D Programmes
M. Phil Programmes
Master's Programmes
B.Ed Programme
Bachelor Programmes
Higher Secondary School Certificate (Intermediate)
Secondary School Certificate (Matric)
Post Graduate Diploma (PGD)
Diploma in Education
Primary Teaching Certificate (PTC)
CT, ATTC, French Online
Allama Iqbal Open University (AIOU) is the first Open University in Asia. AIOU is a unique institution in Pakistan because of its philosophy, system, approach, functions and overall structure. The University with its main campus at Islamabad and huge network of regional centers spread all over the country is serving its clientele all over Pakistan and in the Middle East. AIOU is a Distance Education institution, which provides multi disciplinary education from basic to doctoral level programs.