Quaid-i-Azam University Islamabad NTS GAT Test Result,Merit List admission 2015.Since 1965 a University named under Quaid-i-Azam University Islamabad is the best in serving the community as much as it can. It is complete suits Candidates who wants to get admission in this University and always fulfill their demands under such circumstances so far. Each and every university prospective candidates who wants to get higher education and wants to get the wish comes trues always prefer to study in such institution which is actually serving the nation with much amalgamation of different studies at the same Building. Actually Quaid-i-Azam University Islamabad Admission Opening Notice is not less than the call for a new life for students twice a year.
A best Culture with enriched Learning ways actually enough to provide the best Material a University can provide for their Students and fortunately Quaid-i-Azam University Islamabad lies in that List which every common student wants to build up. This is special created page for students who just complete their basic studies and wants to go with further studies for better perspective. All Those Candidates are acknowledged through this Page that Quaid-i-Azam University Islamabad are called to intake admission for their Spring Semester and also wants to conduct the GAT Special and General Test for the same Purpose. Quaid-i-Azam University Islamabad is among the finest Universities in Pakistan and we perceive that this admission Notice is there for you. So don't wait for next university after getting such extraordinary comments about this university. GAT NTS Test will be held on 29-12-2014  and Merit List will also be provided to you after announcing the actual Result.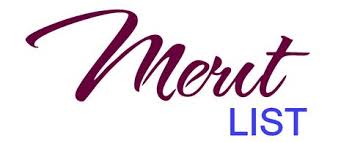 Quaid-i-Azam University Islamabad Master's Programme Admission 2015
Quaid-e-Azam University
(GAT General Special Test)
| | |
| --- | --- |
|  To Download Application Form : |   Click Here |
|  Last Date For Application Submission for GAT Test : |  19th December 2014 |
| | 29 December 2014 |
Subjects Offered
Eligibility
Ineligibility
Seats Available
Reserved Seats
Entry Tests
Grades Conversion
Application Forms
Display of Merit Lists
Hostel Accommodation
Financial Scholarships
Note
Fee Structure
Sample Papers
Merit Calculator
Hostel Charges
Subject Offered:
Natural Sciences

1. Chemistry
2. Computer Sciences
3. Earth Sciences
4. Electronics
5. Information Technology
6. Mathematics
7. Physics
8. Statistics

Biological Sciences

1. Animal Sciences
2. Biochemistry
3. Microbiology
4. Plant Sciences

Social Sciences

1. Anthropology
2. Archaeology
3. Economics
4. Defence & Strategic Studies
5. Pakistan Studies
6. Gender Studies
7. History
8. International Relations
9. Public Administration
10. Sociology
11. Psychology
12. Linguistics
13. Political Science
Display of Merit Lists:
| | | |
| --- | --- | --- |
| S.# | Description | Date |
| 1. | Display of 1st Merit List | 13-01-2015 |
| 2. | Display of 2nd Merit List | 20-01-2015 |
| 3. | Display of 3rd Merit List | 27-01-2015 |
| 4. | Display of 4th Merit List | 30-01-2015 |
| 5. | Display of 5th Merit List (if required) | 03-02-2015 |
Entry Tests
Quaid-i-Azam University Islamabad MPhil Programme Admission 2015 Quaid-i-Azam University Islamabad NTS GAT Test Result will be updated here at this page as soon as National Testing system Authorities announced it.Quaid-i-Azam University Islamabad Merit List will be available here according to above given Merit Lists announced Schedule.
Admission form are available on the university and here we give you online form click on this like and download the from.
Click here to Download Admission Form
| | | | | |
| --- | --- | --- | --- | --- |
| Discipline | Date | Time | Day | Venue at QAU |
| International Relations | 30-12-14 | 09.30.A.M | Monday | University Gymnasium |
| Political Science | 30-12-14 | 11.30.A.M | Monday | University Gymnasium |
| Economics | 30-12-14 | 01.30.P.M | Monday | University Gymnasium |
| Chemistry | 31-12-14 | 09.30.A.M | Tuesday | University Gymnasium |
| Anthropology | 31-12-14 | 11.30.A.M | Tuesday | University Gymnasium |
| Sociology | 31-12-14 | 01.30.P.M | Tuesday | University Gymnasium |
| Information Technology | 01-01-15 | 09.30.A.M | Wednesday | University Gymnasium |
| Psychology | 01-01-15 | 09.30.A.M | Wednesday | National Institute of Psychology |
| Defence & Strategic Studies | 01-01-15 | 11.30.A.M | Wednesday | University Gymnasium |
| Linguistics | 01-01-14 | 01.30.P.M | Wednesday | University Gymnasium |
| Computer Science | 02-01-14 | 09.30.A.M | Thursday | University Gymnasium |
| Electronics | 02-01-14 | 11.30.A.M | Thursday | University Gymnasium |
| Gender Studies | 02-01-14 | 01.30.P.M | Thursday | University Gymnasium |