Join pak air force 113 non gd course officers commission all information regarding this news available on this page so read all post after this you can get the Method or procedure. Pakistan Air Force offers you not only a job but a promising career as well. It offers a range of work experiences that you can put to use in building a successful career. Whether you have done FSc or about to earn a graduate degree in Engineering, Medical and Information Technology etc., a career is waiting for you in PAF. Being a pilot, PAF makes you rise high in your career and test your potentials; being an Engineer or Doctor, PAF provides you all the opportunities to excel in your profession. It is not all about aircraft or pilot, PAF makes you stand out in a number of disciplines and occupations wherein you not only earn professional efficacy but also grow personally with a sense of achievement. PAF provide you career according to your interest and aptitude. PAF provides you the most modern facilities, conducive environment and unmatched way of life where the best in you comes out.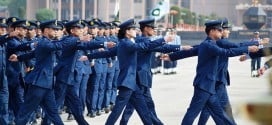 The most important peacetime activity of a fighting force is training for war, but this aspect has unique significance for the PAF. With an aspiration to achieve excellence, Pakistan Air Force selects young men and women with high credentials.  PAF training programmers aim at improving the quality in every aspect of the organization. These programmers draw heavily on the ingenuity and resourcefulness of the personnel who are entrusted to shoulder this onerous responsibility and who see to it that they prove equal to the task. The PAF always strives to employ the most scientific and advanced techniques for training its manpower. It trains to outwit, outfight and outshoot the enemy. The overall training system of the Pakistan Air Force can be divided into three mainstreams.
Now PAF 113 non gd course are announced for candidate who want to join the PAK air force.
Rigidtration date
01-07 January 2014
Special Purpose Short Service Commission (SPSSC)
Enginnering , Education and Medical Branches
Short Service Commission (SSC)
In IT Logistics, Accounts, ASSD (Civil Engineering). AASD
Nationality
Citizen of Pakistan
Marital Status
Married or Unmarried
Engineering branch (SPSSC)
nationalty male citizen of Pakistan. Rank Piolt officer age limit 18 to 30 years till 4 May 2014 and Trainning period 20 weeks qualification BE/ BSC 4 years degree. Mininum GPA 2.5 out of 4 or minmum 2% marks with aqual system from requied pakiatan or Forsgin University recognize by HEC or PEC in the followinh discipline.
Medical
Electrical
Computer Engieenering (hard ware)
Telecom Engineering
Education Branch (SPSSC)
nationalty Male citizen of Pakistan and Rank Poilt officer with age limit is 25 to 30 till 04 May 2014 candidate must have MSC/ MA/ BS 4 years minimum 2nd division from Pakistan or foreign university recongnized by HEC in the following discipline
English
Phychology
Math
note candidate having Diploma in Clinical psychology would be given preference.
Medical Branch
nationalty  male female citizen of Pakistan rank Flight officer age on 04 may 2014 24 to 28 years. Training period 20 weeks qualification MBBS minimum 2nd division equivalent qualification from Pakistan or foreign  medicl college/ university recongnized by the Pakistan medical PMDC.
Medical Branch (specialist)
nationality male and female rank Squadron Leader citizen of Pakistan training  period 20 weeks Age on 04 May 2014: 29 to 48 years qualification MBBS minimum 2nd division in following disciplines
Radiologist
Medical Staff
Pathologist
Logistics branch (SSC)
Nationality male Citizen of Pakistan rank Pilot Officer age limit on 04 may 2014 25 to 30 years and training period 20 weeks qualification minimum 2nd div in MBA, BBA 4 years from Pakistan or foreign  university.
ASSD(Civil ENGG) Course SSC
nationalty male citizen of Pakistan rank pilot Officer age on 04 may 2014 28 to 30 qualification Bsc in civile Engeirning with minimum CGPA 2.5 out of 4 or minimum 62.5 % marks with annual system from Pakistan and foreign University
for further details you can contact on following numbers.
Lahore                                  042-99220084
Karachi                                 021-99240999    
Multan                                   061-9201183