In Pakistan different telecom companies are working with different services likes call, internet, SMS and here we are sharing very informative details for all internet net users those want to get information about best 4G internet service. Today topic is Zong 4g vs Warid 4g LTE packages plans with Rates best one option for all Smartphone internet users. In Pakistan only few number of telecom companies offers 4G services that names is PTCL, Zong, Warid. Warid 4G LTE service more advance as compare to Zong 4G service because LTE technology next step of 4G internet technology. Well both telecom company Warid and Zong able to distribute 4G or 4G LTE service under the PTA 3G, 4G and 4G LTE rules and regulation policies.
Zong 4G VS Warid 4G LtE Packages Plans With Rates Best One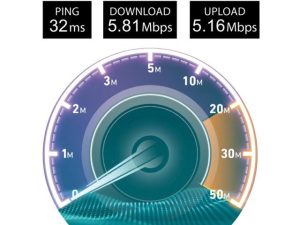 Topic
Zong 4G internet and Warid 4G LTE internet comparison
Post Key Features:
Through this post you can understand both telecom companies internet rate, volume, validity and internet devices comparison.
Daily Zong 4g VS Warid 4G LTE Packages Plans with Rates Activation Code Features
| | | |
| --- | --- | --- |
| Features | Zong 4G | Warid 4G LTE |
| Package Name | Daily Mini | Daily |
| Rate/Charges | PKR 4 | PKR 10 |
| Validity | 1 day | 24 hours |
| Activation Method code | Dial *6464# | *200*411# |
| Volume | 4MB | 50MB |
| | | |
| Other Packages Daily Name | Daily Basic | 3 day |
| Price | PKR 10 | 25 PKR |
| Volume | 30 MB | 125 MB |
| Validity | 1 day | 3 days |
| | | |
Weekly Zong 4G and Warid 4G LTE Packages:
| | | |
| --- | --- | --- |
| Features | Zong 4G | Warid 4G LTE |
| Package Name | Weekly packages 700MB | Weekly |
| Charges | 70 PKR | 50 |
| Volume | 700MB | 250MB |
| Validity | 7 days | 7 days |
| Activation Method | *6464# | *200*471# |
| | | |
| Other Package | | Weekly Mini |
| Charges | | 100 |
| Volume | | 500MB |
| Validity | | 30 days |
| Activation code | | *200*431# |
| | | |
| Other packages | | Monthly Value |
| Charges | | 200 |
| Volume | | 1GB |
| Validity | | 7 days |
| Activation method code | | *200*432# |
Monthly Zong 4G and Ward 4G Packages:
| | | |
| --- | --- | --- |
| Points | Zong 4G | Warid LTE |
| Packages Name | Monthly Mini | Monthly Mini |
| Charges | 50 | 100 |
| Validity | 30 days | 30 days |
| Volume | 150 MB | 500 MB |
| | | |
| Other Packages | | |
| Features | Zong 4G | Warid LTE |
| | Monthly Premium | Monthly Value |
| Charges | 250 | 200 |
| Valiity | 30 days | 30 days |
| Activtion method | *6464# | *777# |
| Volume | 1Gb | 1GB |