Telenor Djuice one plan offer is best for those telenor users who want to call with one same rate. Here if you want to get How to activate djuice one plan Package then must read further details that are mention on this page. You must have awareness in Pakistan different telecom sector are providing telecommunication service like call, SMS and mobile internet. Here we want to mention my personal experience with Telenor Djuice one plan offer yes this is reality if your friend and family member mobile internet connection is telenor then this mobile network connection is best for you with Djuice one place call, sms and internet package, Through Djuice 2015 one plan offer you can get 15 FNF number with same call rate for 24 hours so with this package your can talk with your family and friend without any timing method. In below side read How To Activate djuice One plan Package and this package features.
How To Activate djuice One plan Package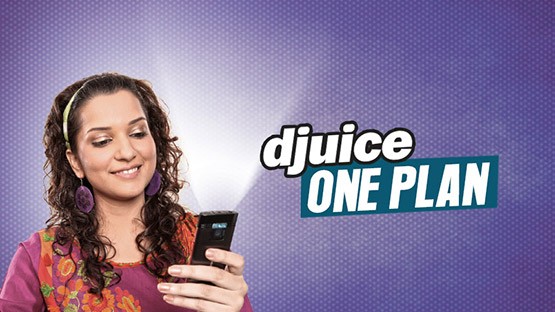 Telenor Package Name:
Djuice One Plan Telenor Package
One Plan Djuice Package details:
Through this package you can get off net and on net both call rate discount
Off Net call rate PKR 1.25 included Tax
You can add 15 friends and family number
On friends and family number you can call with PKR 0.50 plus tax per 30 second for 24 hours
You can also get SMS discount so send per sms with Djuice PKR 0.50included tax
If you want to enjoy 2G internet with Djuice one plan package then on daily bases just pay 1.13 for 64KB internet package.
Package Highlights:
Telenor Numbers
Rs. 1.25/30 Sec (24 Hours)
All FNF
Rs. 0.50/30 Sec (24 Hours)
Other Network Numbers
Rs. 1.25/30 Sec
SMS
Rs. 0.50/SMS
MMS
Rs. 5.00/MMS
2G Internet
Rs. 1.13/64KB
3G Internet
Rs. 0.10/10KB
Daily Charges
None
How to Active:
Call on Telenor helpline
Follow instruction in urdu and English
Select Djuice one plan option
Keep in mind activation code is not available with this offer so just call on telenor helpline
after How To Activate djuice One plan Packagedetails if you want to get different telecom company packages then visit this website main home page.