Here we can share LAW GAT Test Dates, NTS Registration Form And Result 2015 on this website you get clear all point regarding the LAW GAT . Under the Pakistan legal Practitioners and the BAR councils rules that rule is 1976 the rule tell us a law graduate desirous of the seeking enrollment as a Advocate to practice law is required to pass an Assessment Test for being eligible to conduct LAW graduate Assessment Test that call LAW GAT. In initial stage we get information regarding the LAW GAT Eligibility Criteria the Criteria is that persons having passed LL.B final year examination from a University  that is must recognized by the Pakistan bar Council, with minimum seventeen years Education are eligible to apply for LAW GAT.
Know in second stage we discuss the LAW GAT term and condition . The candidate who want attempt the LAW GAT test they must be only LAW graduates and the candidate are required to submit LLB degree with copies of details transcript that also called the marks certificate of the 1st and 2nd and 3rd years LLB examination . note one important thing that is if in case LLB degree  has been not issued the candidate they must adopt other option that is submit the details transcript marks certificate of LLB final year examination . candidate have only three chance to clear the test NTS  conduct the test service in a ear. Student who awaiting the LLB result are not eligible to apply and 50% score is required to qualify assessment test.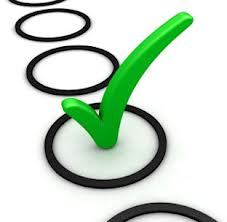 NTS LAW GAT Test Date/Schedule 2015
LAW GAT test date 2015 are announced in advertisement date is Sunday 18th January, 2015 the advertisement date is Sunday 14th December, 2014 and the last date of submission of the registration form is Wednesday 31st December, 2014.
The second test date Schedule is Sunday 24th May 2015 advertisement date planed on Sunday 12th April 2015 and last date of submission of registration form is Wednesday 6th May 2015.
The third test date is on Sunday 20th September 2015 and the advertisement date is planned on Sunday 09th August 2015 and the last date of Submission of registration from is Wednesday 2nd September 2015.
Sr#
Test Date
Advertisement Dates
Last Date of Submission
of Registration Form

Schedule 2015

1
Sunday
18th January
2015
Sunday
14th December
2014
Wednesday
31st December
2014
2
Sunday
24th May
2015
Sunday
12th April
2015
Wednesday
6th May
2015
3
Sunday
20th September
2015
Sunday
9th August
2015
Wednesday
2nd September
2015
Law GAT Sample Paper:
In following link we give the some sample of the paper in PDF format hose Candidate who want appear in LAW GAT test  if you click on this link then you get some sample of the LAW GAT test paper.
Law Gat Registration Form 2015:
Know we discuss the NTS registration form the form are available the official website but due to poor technology the student face trouble so we give the link for our user who can get easily get form and down load
How to apply 1st step is download the application form we give you a fast link and 2nd step is deposit test fee that is 3000 through the prescribed deposit slip at the online branches of ABL. UBL, HBL,MCB. The 3rd step is candidate are required to send their prescribed Application Form along with an online deposit slip in original  with NTS headquarters in Islamabad. The 4th step is deposit the amount is non refundable and non transfer and not important thing the mobile phone are not Allowed in exam and if any one submit application by hand will not be entertained.