Lahore Board 9th,10th Class Exams will be starting soon and BISE Lahore Board 9th,10th Class Date Sheet (Schedule) 2015 will be updated here on this page as soon as Board announces it officially. Recently Lahore Board Matric Part 1 and SSC Part 2 Registration Process conclude and now students have enough time to prepare for their SSC Exams for this year 2014. As the year passes Lahore Board conducts exams of this Basic Level of education in very well mannered way because this Level is staged after they have to think professionally and should select a confirmed field for their upcoming Education in further life. 9th Class Students are more conscious about their studies for these Exams 2015.
The Main reason for this consciousness of students is that they have not experienced Board's Level exams before this. Those Students who are going to take part in 9th Class Exams this year must keep few things in mind. The first thing is you should concentrate upon your Course Level Books rather than Helping Material available at Book Shop. Actually those helping Books or helping Material is indirectly extracted from the Original Book of 9th Class you already have in your Hands. You should rely upon those writing actually. There are two sources said that one said that SSC Part 1 Exams for 2015 will be starting in the streets of March and another said that same 9th Class exam may be started in the beginning of March. Same School of Thoughts exists among dates of exams for 10th Class of this year 2015.
BISE Lahore Board 9th and 10th Class Date Sheet 2015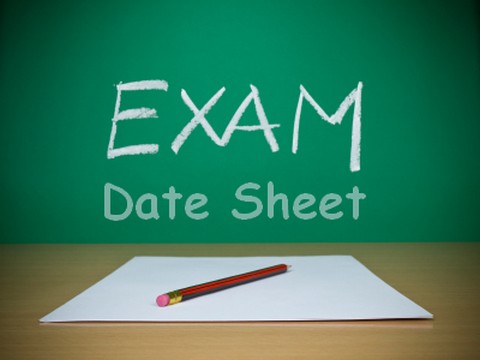 As Last year stats showed that SSC Part II Exams 2014 was started on the 3rd of March and first Paper was Arabic and which lasts up to 17 March 2014. BISE Lahore Board 9th Class exams for 2014 was started from 19th March 2014 and which lasts till Islamiyat (Compulsory) 3rd April 2014. Let's see what will be Scheduled of 9th and 10th Class exams 2015. Lahore Board will officially buzzed up about both Classes Date Sheet in the first week of February 2015. For those students who could not prepare for their exams until Datasheet not announced. Some Students think that Date Sheet can give a them a way that how they can prepare for their 9th and 10th Class Exams until or unless they know what will be the sequence of Papers during Exams.
Important Papers having gaps between them or not. Some Students think that Tough Papers should be kept in starts as far as Date Sheet concerned and some Students think that tough Exams should not be coming at first because they consume all their time in the only preparations of those papers, Instead of Important and tough Exams should be comes after two day gap. So these are some suggestions of Papers sequence in upcoming 9th and 10th Class Exams 2015. On the other Side Lahore Board having professional over there in developing Exams Date Sheet, So lets see what will be the upcoming BISE Lahore Board 9th 10th Class Date Sheet 2015.
Best of Luck for your Exams…